European-level hotel in Ivano-Frankivsk

Dear guests of the hotel!For your comfort, we have restored the work of our spa area.
«GRAND HOTEL ROXOLANA» - the only hotel in Ivano-Frankivsk of the highest level, based on the best European hospitality traditions.
Twenty seven comfortable rooms, a restaurant, SPA, a swimming pool and a sauna - we have everything for your comfort.
If you are going to visit us, we are pleased to offer you a transfer service.
About us
---
GRAND HOTEL ROXOLANA is located in the heart of Ivano-Frankivsk, in a historic building, where the bohemian atmosphere of the old city still dominates, in a quiet and peaceful street close to the train station.
After several years of reconstruction, the hotel opened its doors to guests and residents of the city. April 1, 2019, the grand opening of the updated "GRAND HOTEL ROXOLANA" took place. [...]
Our news
---
Тепер, приїжджаючи у "GRAND HOTEL ROXOLANA" на відпочинок чи з діловою поїздкою, можете не хвилюватись за свою фізичну форму. [...]
Grand Hotel Roxolana resumes its work. [...]
Awards and certificates
---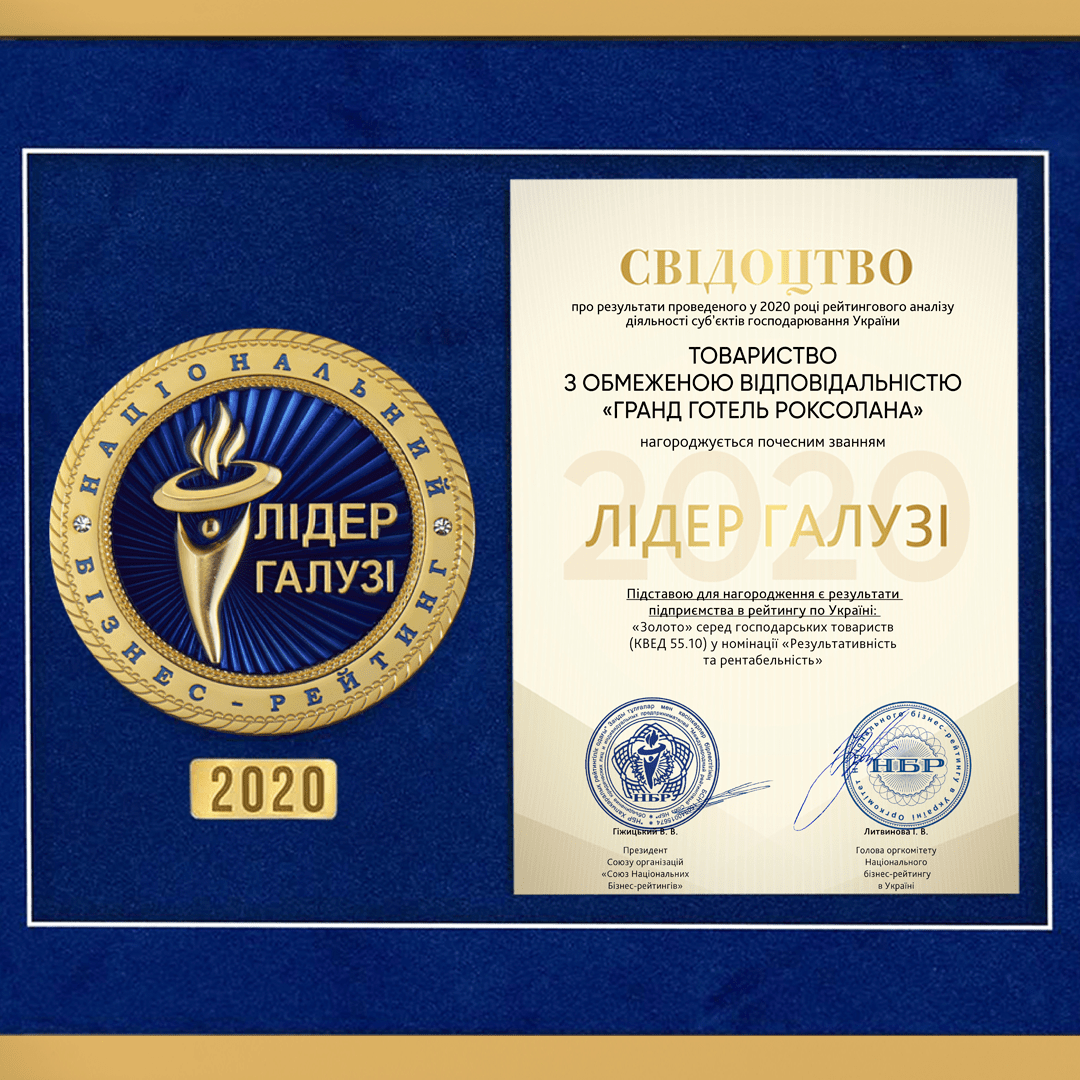 Industry Leader 2021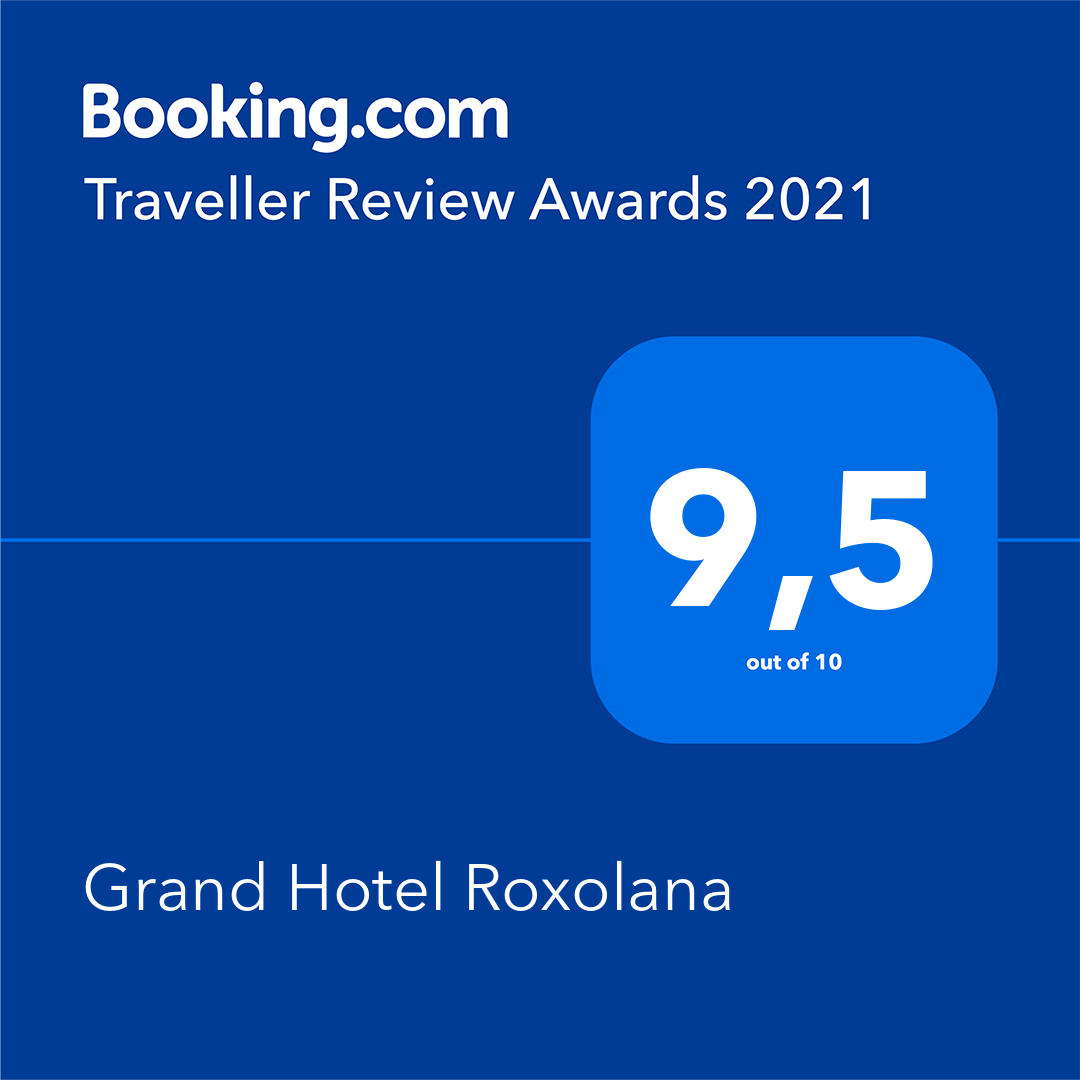 BOOKING.COM TRAVELLER REVIEW AWARDS 2021
Address
Gryunvalʹdsʹka str., 7/9,
Ivano-Frankivs'k